The surface of the Sun is a spectacular, turbulent place, and signs of intense solar activity, such as solar flares and sunspots, can be seen from earth.
Distance from Earth

92,960,000 miles
149,600,000 km

Apparent Size

32 arcminutes

Mass

333,000 x Earth's mass

Apparent Magnitude

-26.7

Radius

109 x Earth's radius

Rotation

25.4 days at equator to
35 days near poles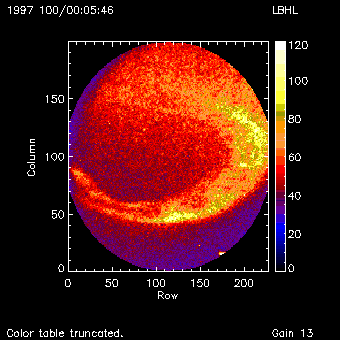 The Sun is a ball of gas about 865,000 miles in diameter. It would take 109 Earths, lined up side by side, to span its. The Sun contains about 333,000 times as much matter as Earth and comprises more than 99.99 percent of the mass in the entire Solar System including all planets, moons, comets, asteroids and dust.
Our star is a medium-sized, medium-hot star in the middle of its life, which began some 4.6 billion years ago.
"Animation courtesy A/Marshall Space Flight Center.